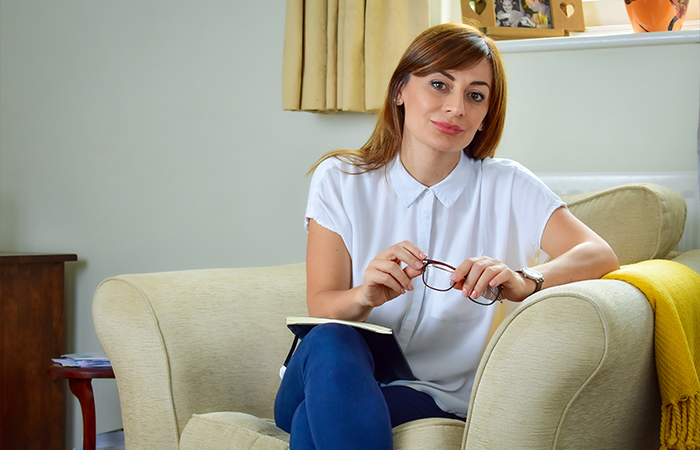 My Profesional Story
Cognitive Behavioural Therapy
I am an HCPC registered Counselling Psychologist and a UKCP accredited psychotherapist. In addition, I am also a BABCP accredited Cognitive Behavioural Therapist. Due to my integrative training, I am able to work with a number of approaches depending on people's needs and I am committed to offering a high standard of professional therapeutic care. Having worked in the UK and abroad in both private and public settings for over 15 years, I have an in-depth understanding of how the NHS and local mental health services work.
I provide psychotherapy and counselling services in Tunbridge Wells and the surrounding areas. 
My therapeutic modality is primarily Cognitive Behavioural Therapy. However, my grounding in Existential, Systemic and Psychodynamic approaches allows me to be an eclectic  therapist and offers me flexibility in tailoring my interventions to meet the individual needs of each client.
I have extensive experience in a wide range of mental problems including depression, panic disorder & agoraphobia,  generalized anxiety disorder (GAD), obsessive compulsive disorder (OCD), social anxiety, specific phobias (e.g. blood, needles, vomiting, spiders), health anxiety (also known as hypochondriasis), post-traumatic stress disorder (PTSD),  body dysmorphic disorder (BDD), disordered eating, addictions, stress (work and life related), lack of confidence and self-esteem, anger management, bullying,  work and life transitions, spiritual issues, loss and bereavement, relationship problems, expatriate adjustment and cultural issues and personal growth.
I have specialist interests in  trauma,  shame and self-criticism,  as well as psychological adjustment to long term medical conditions.
My Qualifications
Advanced Post Graduate Diploma in Rational Emotive Behavioural Therapy (European Association for Cognitive Behavioural Therapies and the Albert Ellis Institute, New York)
Postgraduate Diploma in Cognitive Behavioural Therapies (Canterbury Christ Church University)
Foundation Course in Integrative Counselling and Psychotherapy (Regents University, London)
Diploma in Family Systems Therapy (European Family Therapy Association)
BSc in Psychology (University of Bucharest)
BA in Foreign Languages (Ovidius University, Constanta)
Professional Doctorate in Counselling Psychology and Psychotherapy (Middlesex University, London)